FUNDRAISING » SCRIP is a great way to raise funds for DPNS. Best of all, the scrip programs are FREE and EASY to use.
Announcing a new and easy way to shop online at over 1,000 online merchants and support DPNS at the same time! You do not have to register or sign up for a SCRIP account ~ All you need to do is access the online SCRIP mall via the thumbnail/link below and shop on regular retailer web sites, as you always do. A percentage of all sales will be automatically given to DPNS. It is that easy! No cards, no accounts, no school codes to remember — Just shop as you normally would online and our school automatically receives a percentage.
• By using the Online Mall, we earn up to 16% of your purchases from over 1,000 name brand merchants
• You shop from the same websites you know and trust and pay exactly the same price
• The specific items you buy are not recorded in any way, just the total you spent from each merchant so you can earn contributions
• Be sure to visit the Online Mall first whenever you shop so we can earn everytime!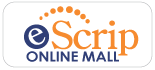 In addition to shopping via the Scrip online mall, you can support our school in two additional ways:
• Rechargeable Nugget Card: Pick up a rechargeable Scrip Card (available at either DPNS site or at any Nugget market) and register it for DPNS. Next, load the card with any dollar amount at the time of purchase. The card will function just like an ATM card at the check stand. The card can be loaded (and reloaded) with funds from any payment source. Each month, 3% of the amount loaded on your card will come back to DPNS.
• eScrip: Link your Safeway Club Card or credit card to DPNS and a percentage of your purchases automatically go to DPNS. Register online at www.escrip.com. Click on "register now" and follow the instructions. Our group name is "Davis Parent Nursery School" and our group ID is 136925592. Please note, if you participated last year, don't forget to renew your commitment to the program at www.escrip.com to continue receiving contributions.
For more info. about fundraising or Scrip, contact any one of the General Fundraisers.
DONATE » DPNS families, alumni or community members can easily make a donation to our school's Annual Fund in one of two ways:
1 :: ONLINE by completing our easy online donation steps using a PayPal account or any major credit card.
OR
2 :: VIA REGULAR MAIL by downloading and printing a donation form. Completed forms and donations may be mailed to DPNS, 426 W. 8th St., Davis, CA., 95616, or can be hand delivered to to this address and deposited into the canister noted for this (next to the fee box in the quiet room).
DPNS thanks all of you for your ongoing generosity toward and support of our wonderful program!